About
"Is Your Bank Loaded?" is a campaign of Guns Down America, the American Federation of Teachers, Color of Change, Newtown Action Alliance, Survivors Empowered, This Is Our Lane, and the Violence Policy Center.
Guns Down is fighting back against the National Rifle Association and the gun lobby with the simple premise that our communities are safer with fewer guns. If we're serious about saving lives, we need to build a bolder, broader movement that finally tackles the problem at its core.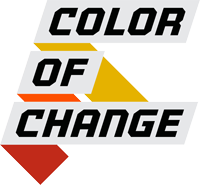 Color Of Change is the nation's largest online racial justice organization. We help people respond effectively to injustice in the world around us. As a national online force driven by over one million members, we move decision-makers in corporations and government to create a more human and less hostile world for Black people in America.